New Patients
The first visit to Lampe Dermatology involves a few important steps so that we can get to understand what to expect.
Please read through this page you'll find all the practical information you need, such as a map and directions to our office, practice hours, payment policies and more.
Our practice has always been committed and continues to offer and improve quality in service for the wellness and health of our patients.
Our aim is to provide health and prevention in dealing with all ailments.
While offering alternatives in beauty and rejuvenation that are unique in the specialty of Cosmetology.
Always seeking to elevate the patients' services, care and modernization standards.
Billing and Insurance
We accept most major local and international insurance plans.
Please contact our office to verify acceptance.
Please check with your insurance carrier or call the office for more information.
Payment options
We accept
Cash or Credit Cards
We also offer flexible payment plans. Please see our financial coordinator for details.
*AZV is not Accepted.
Hours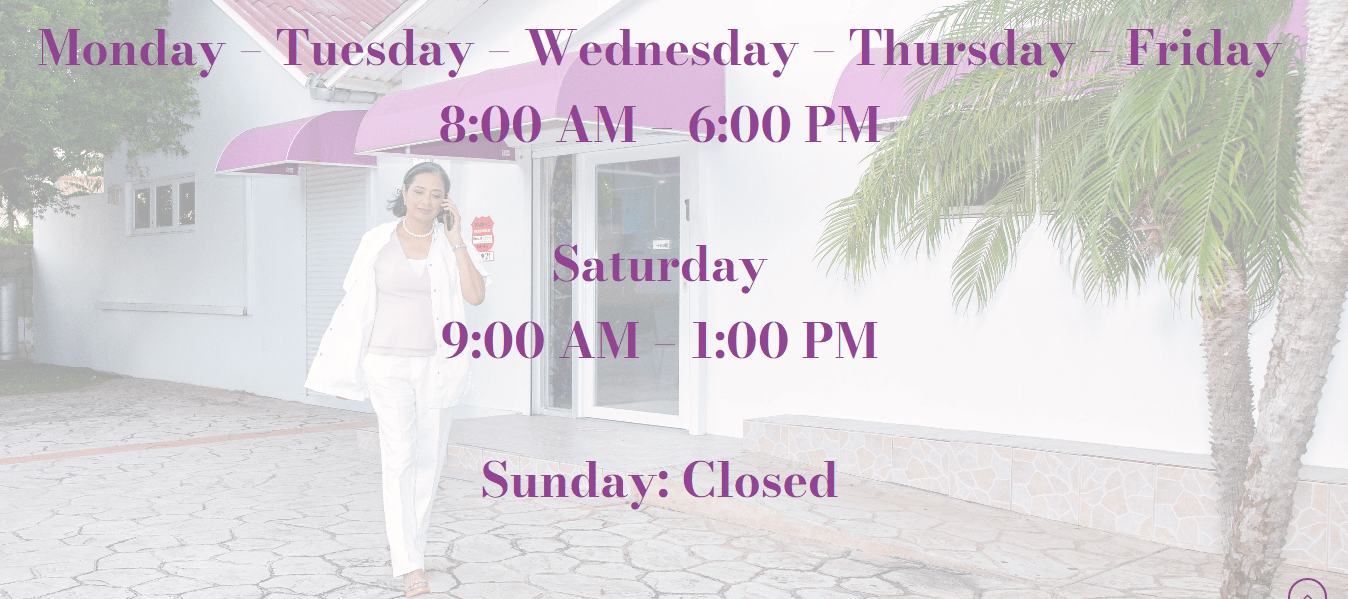 Contact
730 1117 / Emergency 24 hours
contact@lampedermatologist.com
Location
Find Us
Stadionweg 16,
Oranjestad
Parking Available